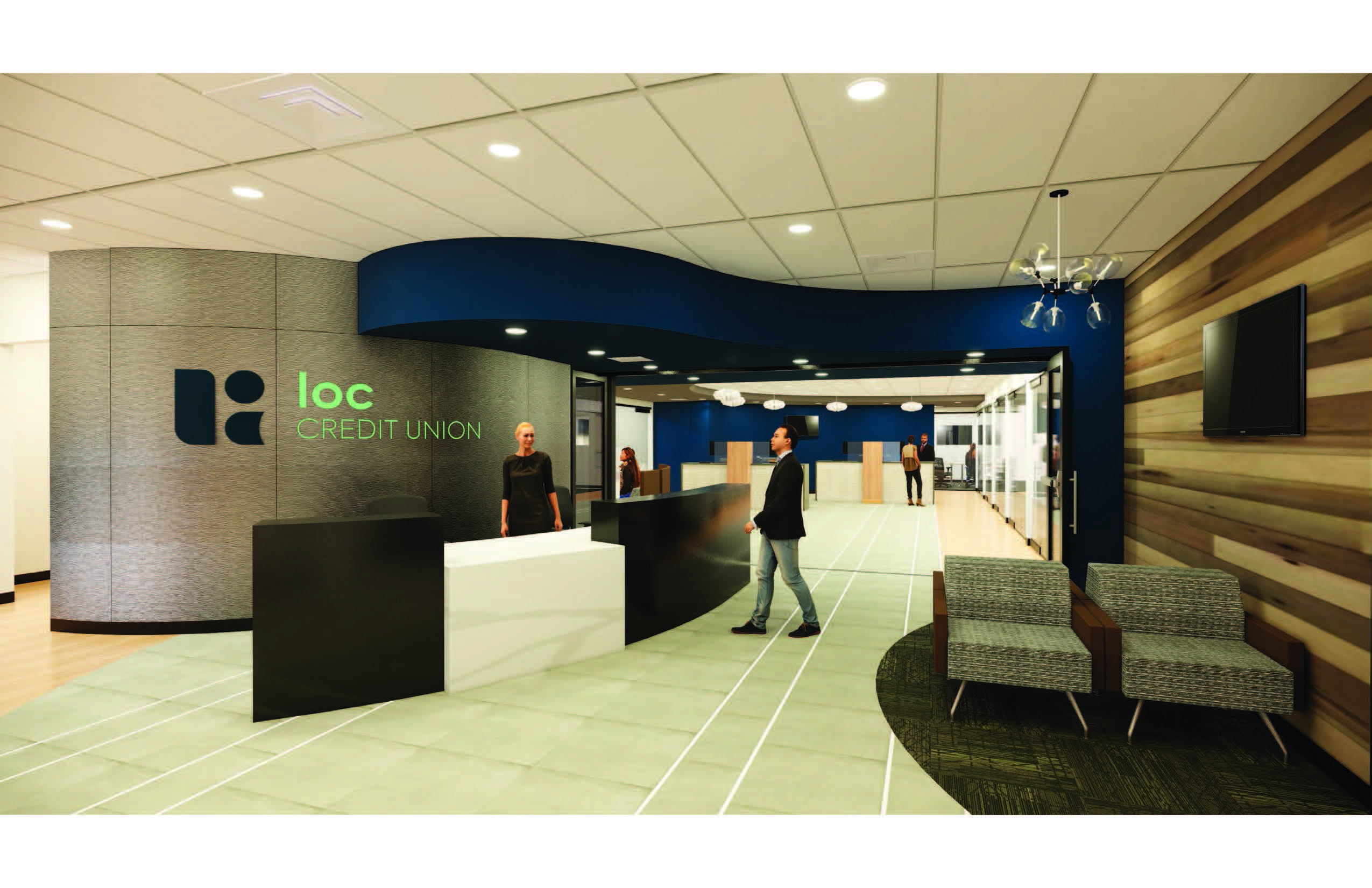 Beginning Monday, August 19, you can experience first-hand the changes to our Farmington branch!
You'll notice a significant shift in footprint as we bring you an entirely new space that will be more modern, efficient and convenient for all. You'll also get to see how the new look fits into the new space.
With the reopening of our new Farmington space, LOC will also roll out our new look. This new identity will present a more modern look and feel to align with the renovations happening at our Farmington branch and future plans for our other locations.
While things will be visually changing in the branches and across our digital platforms, you can still expect the same vested, responsible and helpful team you've grown accustomed to over the years at LOC.
As a credit union, we are in this together. We consider each of you as a part of our team. Our success as an institution is only as strong as the progress of our members. No matter where you are in life, we're dedicated to taking you further.
Frequently Asked Questions
Will hours change?
Our hours remain the same.
Why did you change your brand and colors/ logo?
Our logo hasn't been updated since 1989. Along with our renovated branch space, we wanted to present a more modern, up-to-date look for LOC and its members.
Are you still a federal credit union?
Yes. While we're shifting our name to LOC Credit Union, our legal name will remain LOC Federal Credit Union. We will remain federally chartered, and member deposits remain federally insured to at least $250,000 by the NCUA.
Will the signs out front of your buildings be updated?
Yes, all three locations will receive new exterior signage.
Will the website and mobile apps change?
Our website and mobile apps will receive some minor cosmetic changes to reflect our new logo, but the functionality will remain the same.
When will this take place?
We will gradually roll out new items with our logo. You can expect to see changes start taking shape in late summer/early fall.
Will LOC membership/charter change?
We will remain federally chartered, and welcome anyone who lives, works, worships, volunteers or goes to school in southwest Oakland and all of Livingston County to join LOC.
Will the credit union phone numbers change?
Our phone numbers will remain the same.
Will existing credit cards/debit cards still work?
Yes, cards will continue to work as is.
Can I expect new Debit Cards or Visa Credit Cards with updated logo?
Our debit and credit cards will be updated to reflect our new brand. We will not do a mass reissue of cards, but members will receive new cards as their cards expire, are lost/stolen or are compromised.
Can I still use old LOC checks?
Yes, you can still use your old checks. Future check orders as of a certain date will include the updated logo.