eStatements Coming to Mobile Banking
Coming soon, members who are enrolled in eStatements/eDocs will have the option to view statements, notices and documents in mobile banking. No app update is required for this feature to be accessible. Please note that enrollment in eStatements cannot be done in mobile banking. Members must use online banking to enroll in eStatements.
The new eStatement option can be found in the main menu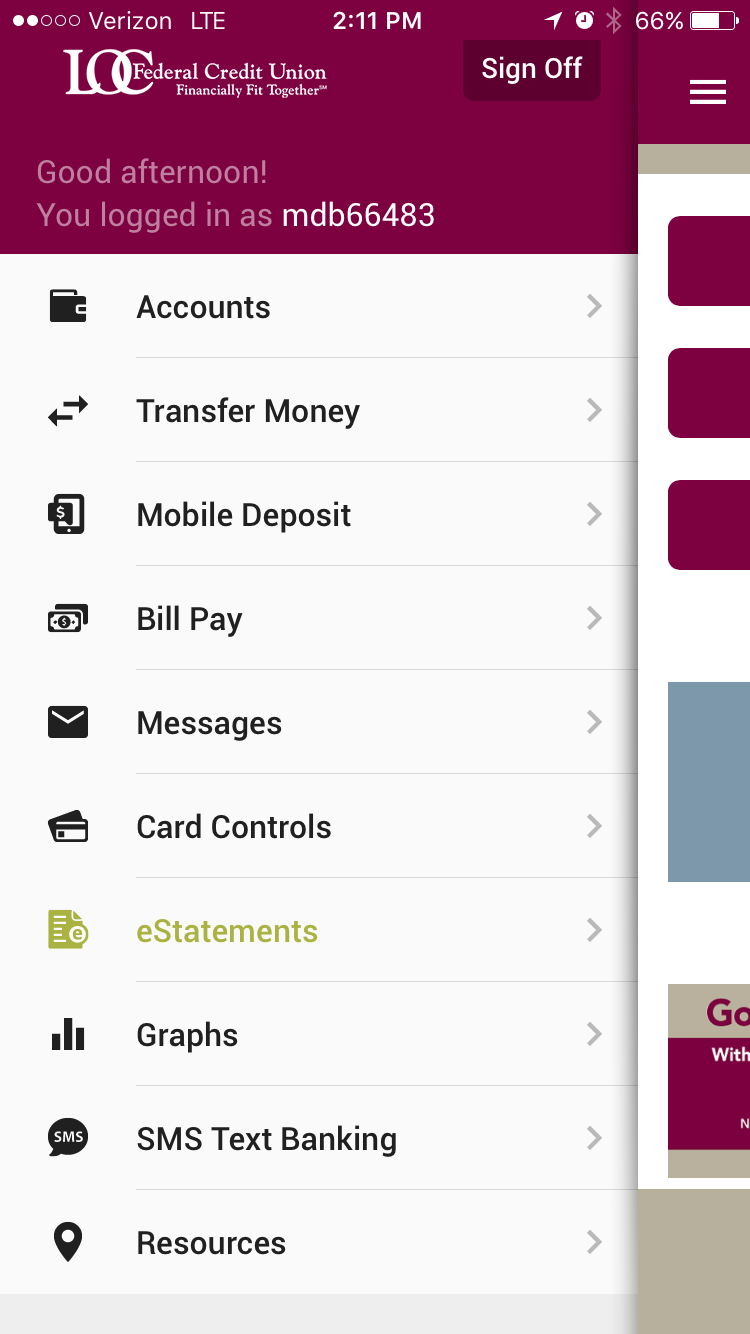 In order for a listing of documents, just "touch" which type of document you wish to view.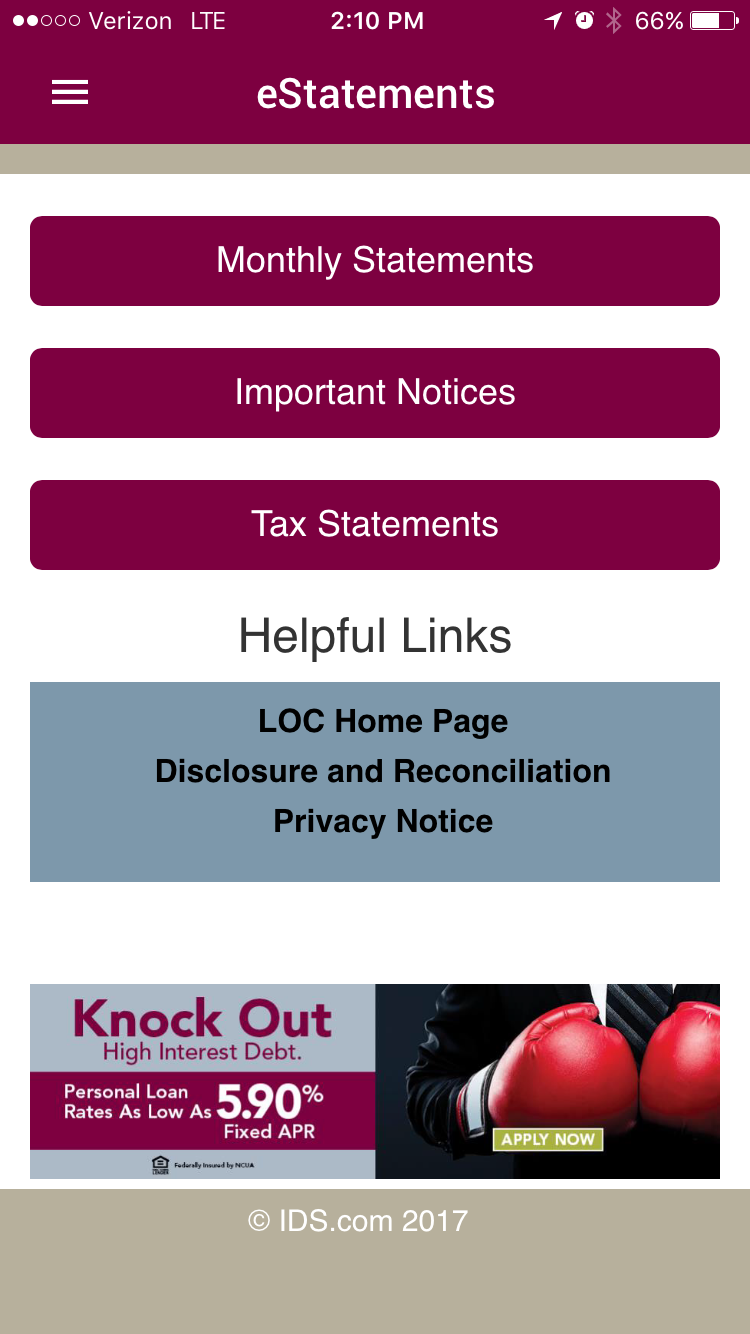 The same archive that appears in online banking will appear in mobile banking. Any statement insert will also be available for download.