Safe Shopping this Holiday Season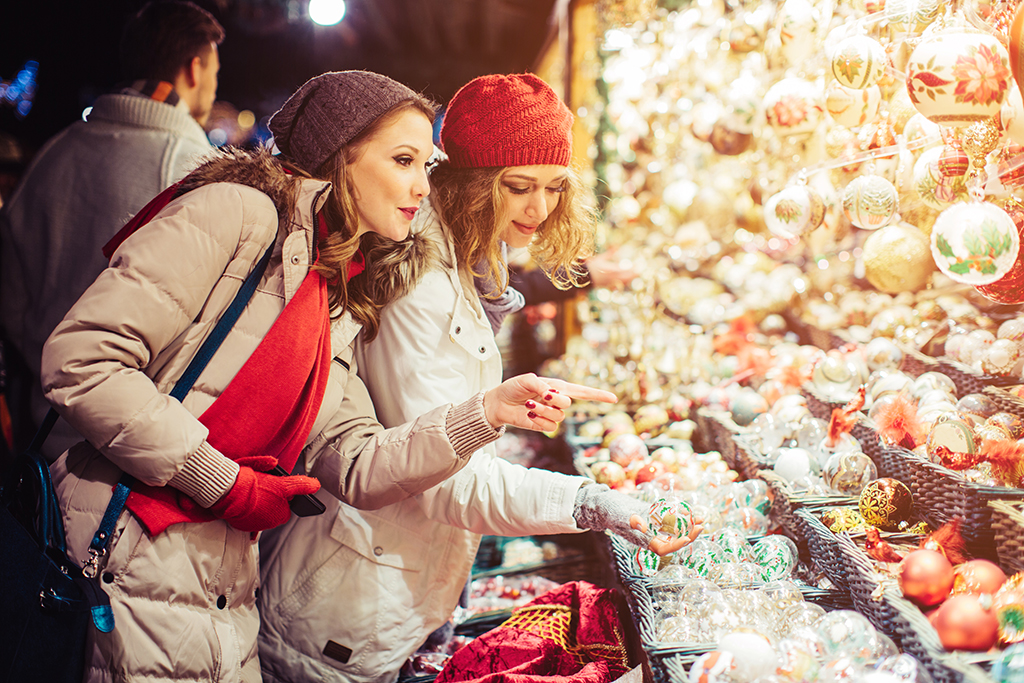 With the holiday season approaching, there's not a better time to protect yourself and your money. Scammers are looking at every opportunity to gain access to your funds and account information through a number of different outlets. Taking extra precaution and safety measures can help ensure you and your finances are safe this holiday season. Below you'll find tips and tricks as well as some details on fraud, phishing, and how you can protect your identity with LOC.
Card Safety
With the holiday season approaching, there's not a better time to protect yourself and your money. LOC's EMV chip cards provide peace of mind whenever using your card to make a purchase.
Limit your need to carry cash this holiday season and make holiday purchases with cards. Cash can easily be misplaced, while cards provide a safer transaction process. Paying with your card also allows you to easily track all of your purchases within online and mobile banking. If cash is required, use the cash back feature at participating merchants when using your new debit card with your pin.
Mobile Banking Features
You can take advantage of the features available within the LOC mobile app such as the new card control feature. Card controls enable members to activate and deactivate their card(s) in the event they are lost or stolen. Also, if you're traveling this holiday season, you can alert LOC of the start and end date and the country/state to which you are traveling to ensure you will not have any issues using your card.
Online Fraud
With online shopping getting a significant increase around the holiday season, that also means an increased chance for fraudaulent charges to your account. Using secure online checkouts like PayPal can help prevent any potential fraud. However, you do need to be aware that there is a difference between debit card fraud and disputed transactions.
Click here to learn more about the difference between fraud and dispute.
Phishing
Phishing is another way you can have your identity stolen and have fraud committed under your name. Phishing is when you receive an email from someone pretending to be a legitimate business concern/entity. The subject line of these emails can vary, but the email will usually contain a link directing you a website where you are asked to update personal information (Member Numbers, Social Security numbers, PIN numbers, passwords) that the legitimate organization already has.
ID Protect
Becoming a victim of identity fraud is a frightening, frustrating experience that can cost you both time and money. With ID Protect, you'll get daily credit file monitoring and automated alerts of key changes to your credit reports, plus much more. You'll have peace of mind knowing your being protected with each purchase and transaction you make this holiday season.
To take advantage of this service, call or stop by any LOC office and get your initial password to access IDProtectMe247.com